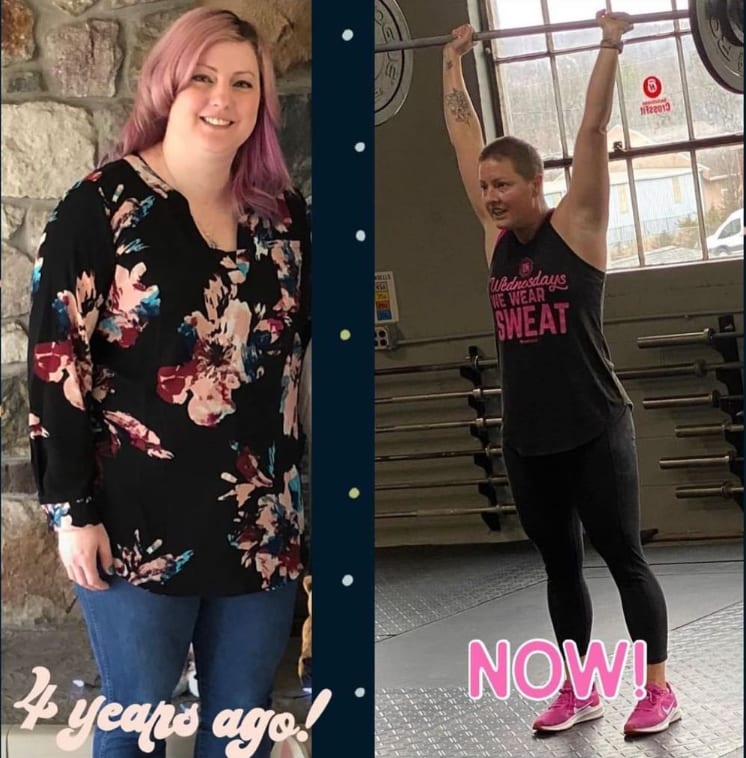 "It is no joke to say that fitness is a journey!!! Its not a sprint but a marathon!! For the past four years I have been working really hard. I have fallen off the train several times, but what matters is getting back up again and keeping consistent. Setting goals I have found is very important, it has pushed me in the right direction!! I want to thank all the fine folks at Strong Together Hackettstown CrossFit, without you amazing coaches supporting and pushing me I would not be where I am today!! One can not forget the amazing support and sheer awesomeness of the Strong Together members as well!!! This place is full of laughter and support!! Life changing experiences happen so often in this place!!! Thank You!!! Thank you coaches and Thank you CF family!!"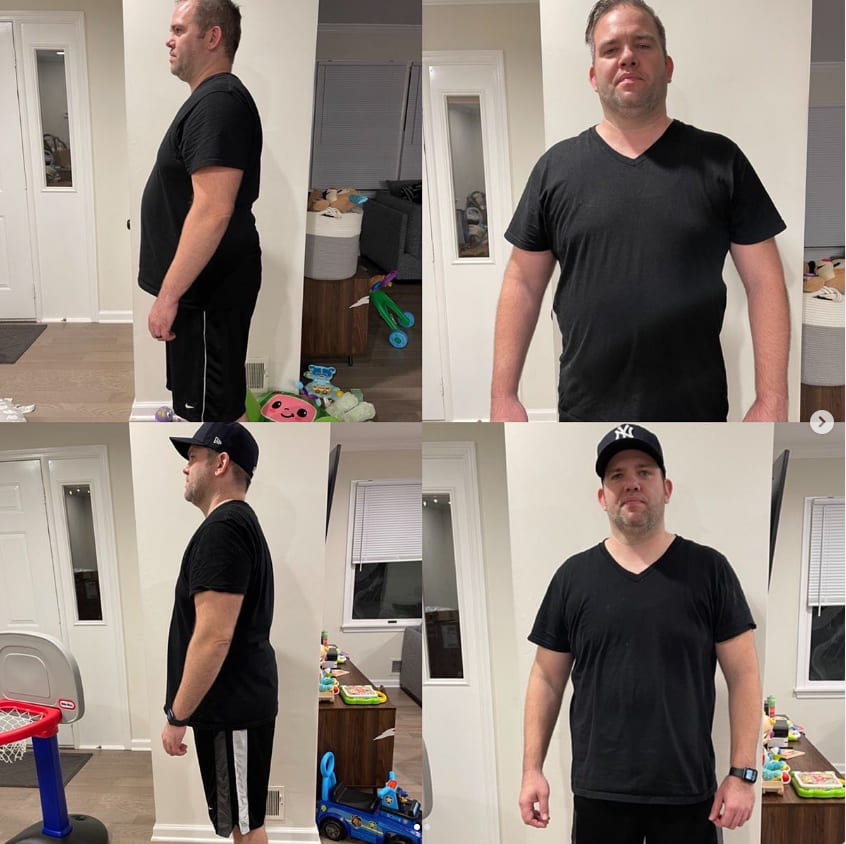 Love this place. I did one of their 6 week challenges. lost a total of 19 pounds and 3.6% body fat. The challenge includes the gym, diet, and constant communication and accountability. You get an app to reach out to your coach whenever you want. When my wife saw how much I liked it she joined too! Everyone there is so nice and welcoming. Felt very comfortable there from day 1. There is a huge range of ages and body types. The coaches are great and explain everything thoroughly. My wife has never done any weight training which she was worried about but now she loves strength training. She did the challenge too with great results. We have been there for 3 months and will continue to go. I would recommend this place to anyone! You will not be disappointed! Never miss a Monday!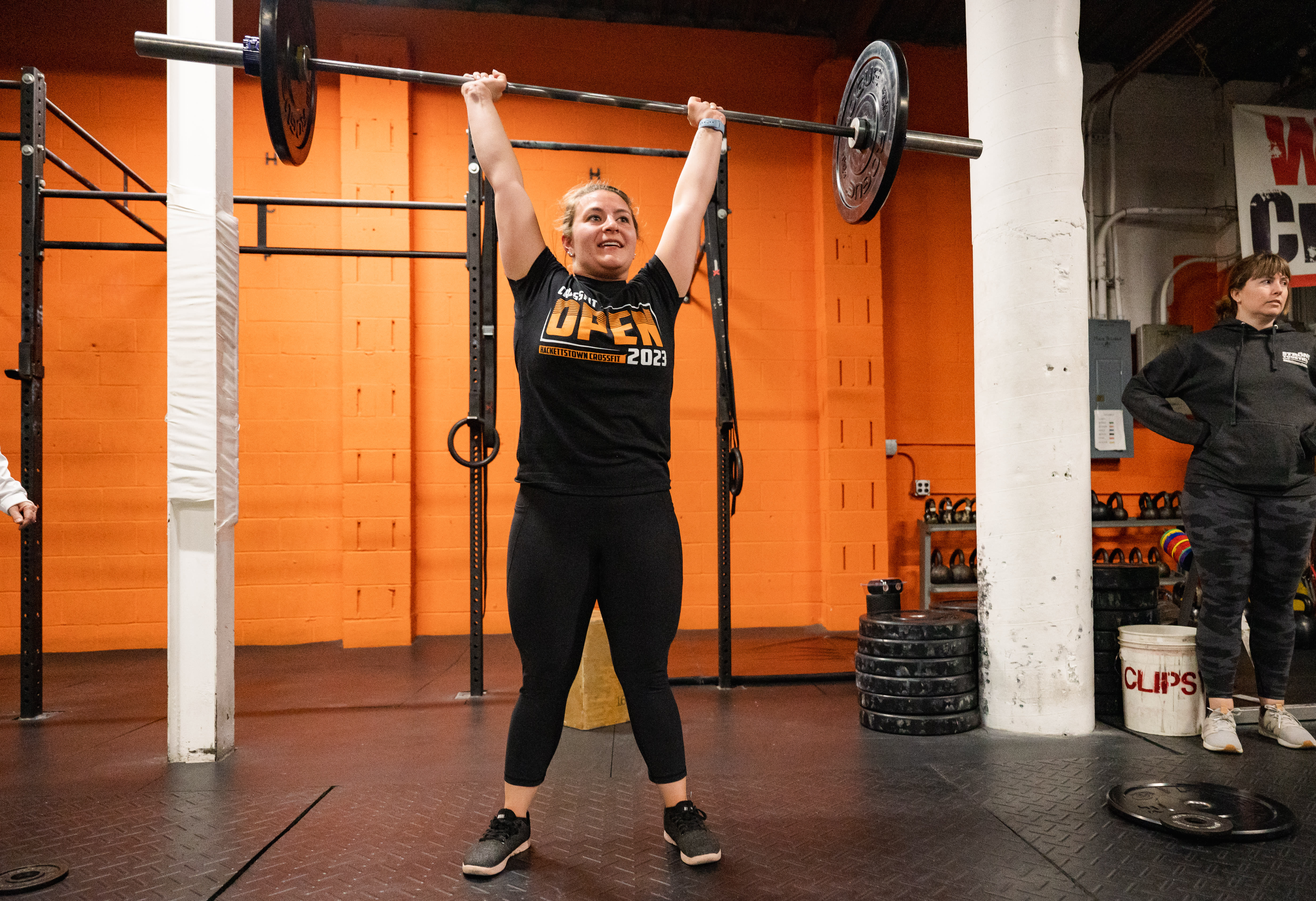 I started CrossFit a few years ago just for cardio but little did I know I was going to fall in love with strength training and using the barbell. I've gained more confidence in myself through the workouts as well as found a new community. A community that supports you and challenges you to be the best version of yourself. I competed in my first CrossFit Open and loved every moment of seeing how far I've come with my training at HCF. The coaches are personable, encouraging, and so motivating. I highly recommend HCF! You never know how strong you are until you come in and try a workout 🏋🏻‍♀️ 💪🏻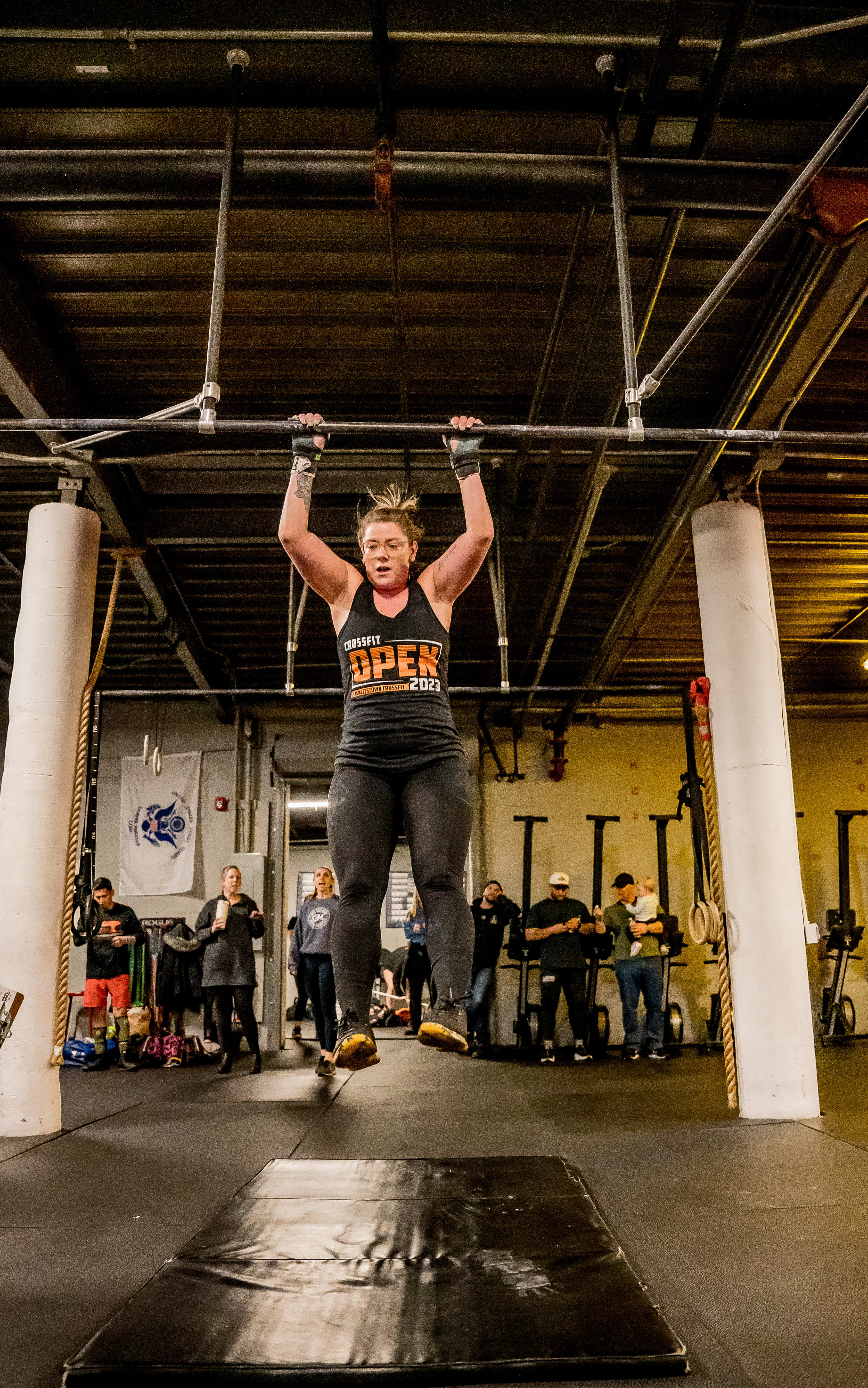 I cannot say enough great things about STF Hackettstown CrossFit, from the amazing coaches all the way to the community of members. The coaches are beyond helpful from your first sit down to learn about what the gym has to offer to 2 years later and trying to refine better habits of nutrition and working on hitting new goals in the gym! They are always there to support wherever it is you are at in your fitness journey. Through this gym community I have gained some amazing people who have become great friends if not family. Whether it's your first day or your 1,000th workout everyone is still cheering each other on with encouragement to push harder. Even prior to Covid-19 this was one of THE cleanest places to workout and now they go even more above and beyond to make sure everyone stays safe and healthy. So if you're bored in the house, in the house bored and looking for a place to get away to, where you can gain very important knowledge on body, mind, and nutrition I HIGHLY recommend our cinderblock oasis. Thank you to STF Hackettstown CrossFit for all that you have done for our community, you all are in fact the Real MVPs. ❤️❤️❤️
I've worked out my whole life but let it get away from me the last few years with a busy job and the pandemic. I was having shoulder pain and was experiencing limited mobility with my arm and wasn't sure why. Seven months ago I decided I needed to get back into shape with no excuses and joined Strong Together Hackettstown CrossFit. I'd never done CrossFit before and was worried about how it would go with my shoulder. Turns out it was the best decision I could make! The coaches are amazing and worked with me to ease my way into the movements and offered modifications that worked for me. My shoulder is now pain free and mobility is 90% back. I feel so much better and love the challenge of the workouts knowing that I can always scale them if needed while pushing myself every day. I couldn't recommend this gym more. The coaches are patient and knowledgeable as well as fun. I plan on being in it for the long haul and highly recommend!!!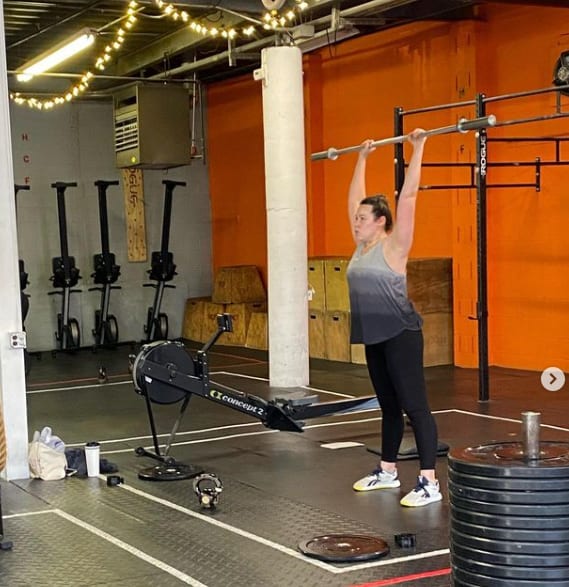 I was so nervous to try crossfit until I found Strong Together Hackettstown. The coaches and community are supportive and judgement free and will help you modify appropriately for your fitness level, motivating you to scale up. I did the 6 week challenge and I feel stronger physically and mentally. I am so happy and excited to be continuing my fitness journey!
I was so nervous about starting CrossFit, I got my husband to join a week earlier to tell me how it was- he loved it from the first day. Once I met coach Jess I felt so comfortable I knew I had to just push myself to try it. Everyone is so welcoming and so helpful. All of the coaches are so knowledgeable and go over every workout beforehand, so even a newbie like me isn't lost. I've always wanted to lift weights but have always been afraid of not knowing how to do something or looking stupid - but I have not once felt judged here and if anything everyone always helps you if you're not sure how to do something. I finally feel like I'm getting control of my nutrition and my health and I owe it all to the coaches here.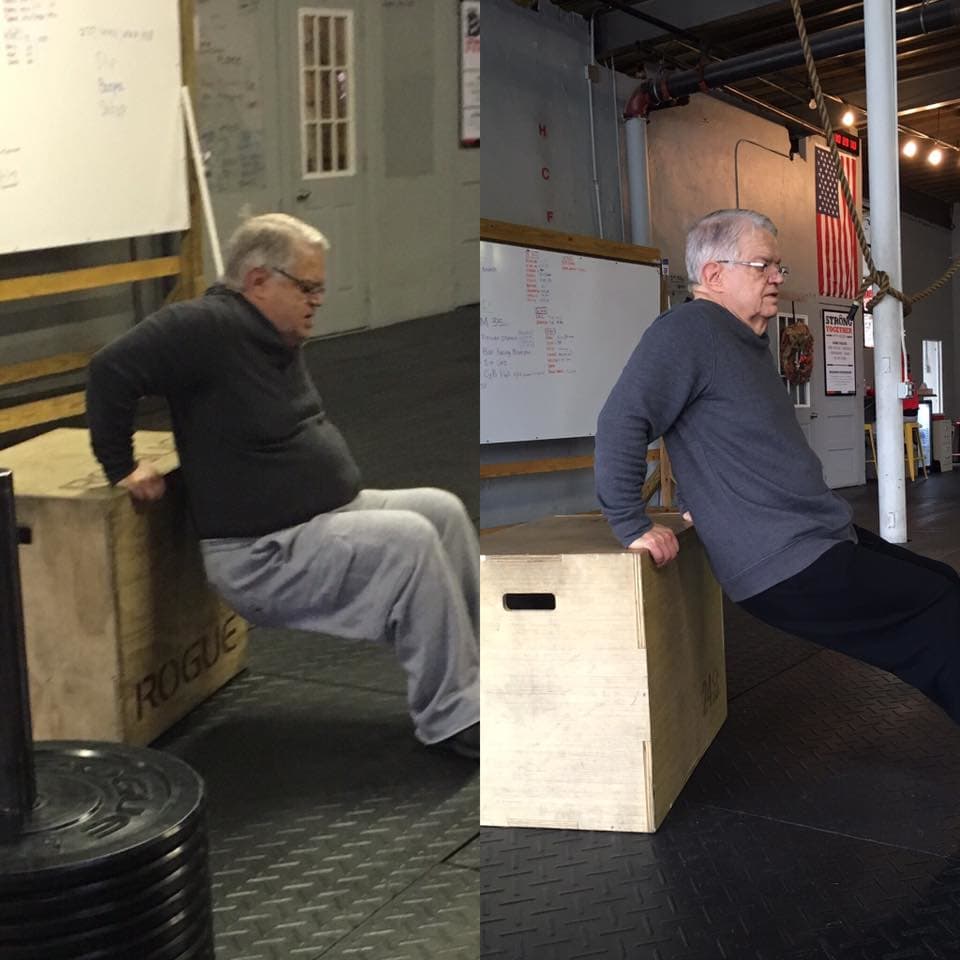 Meet Barry. Barry has been with Strong Together since December of 2015. He joined when he was 72 years old. Most people think that once you hit a certain age, it's too late to get yourself into shape. Barry has never had anything except a go-getter attitude. He makes no excuses, he shows up as consistently as anyone else in our program, and thus, he's seen some of the best results we've had in our facility in almost 4 years. Listen to his Video and you'll understand why he's such a rock star and the things he's accomplished. Some hi-lights would be, 40+ lbs lost, tons of inches from his waist and midsection, off of blood pressure medication, and now on 1/2 of the lowest possible dose of his cholesterol medication. He's able to do push ups without modification, he's run about 1/2 mile without stopping, but most importantly he's functional! At this age we can't overlook the fact that he is simply moving and doing more than many of our own friends and family members who are 10 or so years younger! A true inspiration and a pleasure to work with. Check out his video!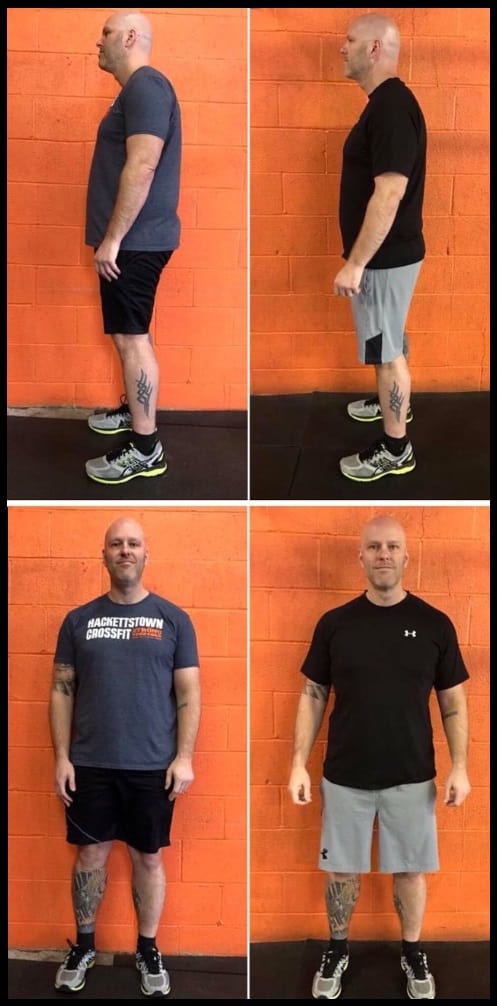 Wade's story is a great one. He came here from another gym with his wife Carrie. He was looking for a change up and heard that what we did here was pretty effective. He found his way and saw some results and change but it wasn't until one of our most recent programs started that he really found some traction. Wade lost 19lbs in just 3 weeks! Check out the video above to find out how...
"One of the Best Decisions in my Life, It has Changed Me Completely"
"It's Like being back in College with teammates"
She didn't know if she would stick to it after the CrossFit101 Experience. She says it was worth every penny, and that you're "never too old to be fit."
Couples that WOD together stay together! John is in the best shape of his life, even since high school. Ashley was so impressed seeing her husband's results that 6 WEEKS after her baby was born, she joined and now she can't get enough!
Jake made many good friends during high school sports and then again during college sports. After college, those groups of athletic friends fell out of touch, until he found a new welcoming group at Hackettstown CrossFit.